Star Quartz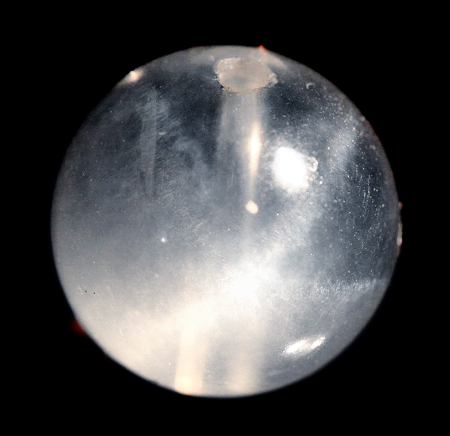 Love and Relationships

[1]

Fulfillment of love


[2]

Develop rich love


[3]

Build a bright relationship


[4]

Find good parts of each other


[5]

Develop relationships

Money and Business

[1]

Attract a change


[2]

Clarify a future vision


[3]

Flash a solution


[4]

Increase performance


[5]

Make the right choice

Other Energy

[1]

Create hope


[2]

Improve luck


[3]

Regain positiveness


[4]

Notice the original talent


[5]

Talisman against evil

Star Quartz has a meaning and effect of rejecting negative energy. The energy of light inside it will light up the negative side of things. It would give hope and a chance to the dark and closed world. You would be able to get a support to get back to the bright world.
---
Star Quartz has a beautiful star-shaped shine inside. There are many people that have it just for watching. This shine is a symbol of hope and it would save its owner from darkness. Please use it when you couldn't see hope to your future. Star Quartz would show you the best way to go.
---
Star Quartz has a meaning and effect of making its owner's life richer. It can foster the seed of chance. This gemstone would give enough nutrition and light to the chance and let it grow big steadily. Star Quartz would give you power to both love and business. For love luck, it will be useful to make progress to the relationship with your partner. For business luck, it will support you to get good results and improve your skills.
---
There are several types of Star Quartz. The one that is introduced on this page is Star Quartz with star-shaped shine. Other than that, sometimes Quartz with star-shaped crystals is also called Star Quartz. On this site, the latter one is described as Hollandite Quartz. When you look for "Star Quartz" on search engine, you would see 2 different types of Quartz. They each have different meanings and effects, so please use the one you need.
---
Star Quartz is a very rare gemstone. You would hardly ever see it in the market. It is a gemstone to buy in a top priority if you find one. You might not be able to get it for years once it is sold out. It is an expensive gemstone, but it will definitely worth it.
---
Star Quartz is a gemstone with a meaning and effect of letting you make the right choice. It would light up your future and derives the correct answer. This gemstone is used when you don't want to make a mistake on important choice or when you want to bring your fate to the original path. It is also useful to stop hesitating and go forward.
---
Star Quartz is known as a great amulet. The positive energy in it won't let you receive negative factors. It is recommended for people who seem to have danger situation often. Star Quartz can sense dangerous route in advance. It would let you avoid danger beforehand by having a prospect for the future.
Chakra Chart of Star Quartz
Star Quartz
[God] Creativity

8th Air Chakra
[Cloud]

7th Crown Chakra
[Soul]

6th Third Eye Chakra
[Wisdom]

5th Throat Chakra
[Voice]

4th Heart Chakra
[Love]

3rd Solar Plexus Chakra
[Light]

2nd Sacral Chakra
[Guts]

1st Root Chakra
[Life]

0th Earth Chakra
[Person]
Combination
Author Hayasaka Yoshino

Hayasaka Yoshino is a stone healer that usually works in Tokyo area, Japan. Yoshino is also famous as a fortune teller and seen over 10,000 people. "Fortune-telling counseling", which finds out the best gemstone for the client, received a high reputation. Representative director of LWE Co., Ltd.
Other Gemstone Recommendation