Siliceous Schist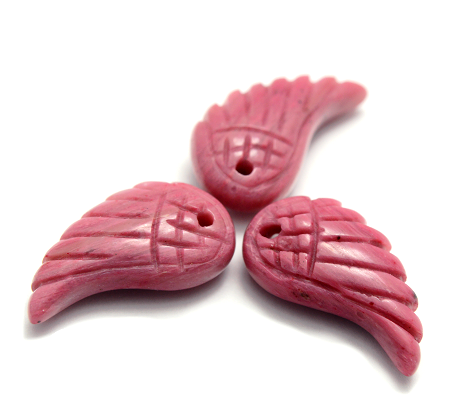 Love and Relationships

[1]

Fill heart with love


[2]

Develop affection


[3]

Accept each other


[4]

Understand other's feelings


[5]

Increase your charm

Money and Business

[1]

Implement the image


[2]

Increase achievements


[3]

Get cooperation from the surroundings


[4]

Sustain motivation


[5]

Ability is recognized

Other Energy

[1]

Increase self-esteem


[2]

Change feelings


[3]

Increase fellows


[4]

Relieve tension


[5]

Lighten your mood

Siliceous Schist has meaning and properties of increasing receptivity. People have believed that this gemstone can fill love to its owner's heart. By having enough love in your heart, you would be able to relax your mind. If you tend to get too busy with your own business, please try the power of Siliceous Schist. You can find something new by broadening your horizons.
---
Siliceous Schist has meaning and properties of looking at good aspects of things. This gemstone is useful when you tend to think about negative things more. It would improve negative body constitution by feeling a lot of positive energy. You can get out from negative cycle and create a bright future. It is good to use when you want to refresh your feelings.
---
Siliceous Schist is a gemstone that can make its owner's wish true. It could let you organize your mind and find out your most important dream. If you are able to know what you really want, you would be able to achieve that sooner. Siliceous Schist will give you necessary energy to make your dream come true. It is also a good gemstone to get when you want to have more motivation or ability to continue.
---
Siliceous Schist is not a famous gemstone. Only few stores have it, so please visit several stores if you need one. It looks similar to a gemstone called Rhodonite and it is sometimes mistaken. Please check the names carefully before you buy.
---
Siliceous Schist is a pink gemstone. It has calm and mellow pink color. This is a good one to use if you want a pink gemstone other than Inca Rose or Rose Quartz, the famous pink gemstones. Since Siliceous Schist is rare, you can enjoy its special mood. Bracelets and necklaces are the popular styles to wear.
---
Siliceous Schist has meaning and properties of making your mind clear. It is good to use when you tend to get confused with anxiety or worries. It would absorb excessive energy or feelings and purify them. This gemstone can help you when you feel down.
---
Siliceous Schist is a gemstone used to get help from people around you. It has meaning and properties of attracting competent members or good support. Please use it when you think something is impossible to do it on your own. It is also recommended for people who is not good at relying on others. Siliceous Schist will relieve suspicious mind or negative feelings. This gemstone will let you feel people's kindness and warmness.
Chakra Chart of Siliceous Schist
9th Heaven Chakra
[God]

8th Air Chakra
[Cloud]

7th Crown Chakra
[Soul]

6th Third Eye Chakra
[Wisdom]

5th Throat Chakra
[Voice]

4th Heart Chakra
[Love]

3rd Solar Plexus Chakra
[Light]

2nd Sacral Chakra
[Guts]

Siliceous Schist
[Life] Life Energy

0th Earth Chakra
[Person]
Combination

+ Ruby
Break through failure
Author Hayasaka Yoshino

Hayasaka Yoshino is a stone healer that usually works in Tokyo area, Japan. Yoshino is also famous as a fortune teller and seen over 10,000 people. "Fortune-telling counseling", which finds out the best gemstone for the client, received a high reputation. Representative director of LWE Co., Ltd.
Other Gemstone Recommendation