Lampwork Beads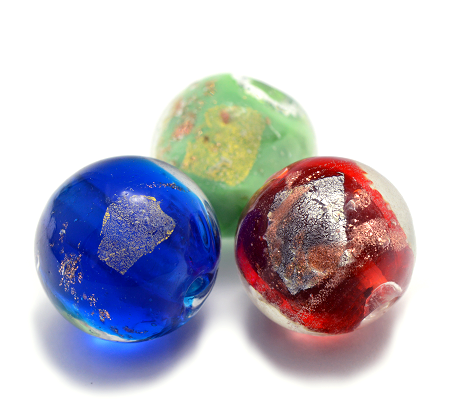 Love and Relationships

[1]

Increase the owner's charm


[2]

Make a calm relationship


[3]

Repair a scar on your heart


[4]

Take back honest emotions


[5]

Regain affection

Money and Business

[1]

Make achievements


[2]

Prevent setbacks


[3]

Remain calm


[4]

Create a unique view of the world


[5]

Get a good fortune to become popular

Other Energy

[1]

Develop inner strength


[2]

Shine with an aura


[3]

Talisman against evil


[4]

Change feelings


[5]

Break a negative cycle

Lampwork Beads have meaning and properties of successful outcome. These gemstones will support its owner's efforts. They are used to prevent failure before anything happens. You would be able to overcome problems and mistakes and have great success.
---
Lampwork Beads have meaning and properties of making its owner's emotion calm. These gemstones will gently heal your rough feelings. They are also used to control emotion well. Please use them when you feel a lot of stress.
---
Lampwork Beads have the power to enhance creativity. They would fill energy to your mind and prompt you to create something. Please use them as an amulet to increase your motivation. Lampwork Beads can enhance its owner's expressive power. They would put your emotion into your creative work and make your original world.
---
Lampwork Beads are beads made of glass. The history of glass beads is very long, and it is about thousands of years. They are found in many countries and various kinds of stories are told in many places. They have been used for holy ceremonies and special accessories. Still in these days, many people wear them as accessories.
---
Lampwork Beads are gemstones with many kinds of colors. Some of them are in a single color and some of them are colorful, so you can make infinite combinations. The meanings and the properties will change by its color, so please choose the type you need. Bracelets and necklaces are the popular types.
---
Lampwork Beads are made with burners. They are generally handmade. It is very mystical to see them their life born by fire. They are considered as a symbol of life and birth. Lampwork Beads blow in fresh energy to its owner. It would give you a chance to recover from hurt situation.
---
Lampwork Beads have meaning and properties of reflecting negative energy. From ancient times, people have believed that glass has the power to ward off evil spirits. It would prevent you from getting affected by negative energy. It will be good to wear as accessories. Lampwork Beads will be a great amulet for everyday use.
---
Lampwork Beads have meaning and properties of increasing its owner's attractiveness. Your aura will shine by improving your self-confidence. It would improve weak mind and give you the dignity of a winner.
---
Lampwork Beads are gemstones that can get rid of bad luck. It would prevent negative energy to come into you by having strong mind. It is good to use when you want to stop a negative cycle. You would be able to have happiness that you should naturally deserve by using Lampwork Beads.
Chakra Chart of Lampwork Beads
White Lampwork Beads
[God] Creativity

Gray Lampwork Beads
[Cloud] Application

Purple Lampwork Beads
[Soul] Intuition

Blue Lampwork Beads
[Wisdom] Thinking Ability

Blue Lampwork Beads
[Voice] Expression

Green Lampwork Beads
[Love] Tolerance

Yellow Lampwork Beads
[Light] Productivity

Orange Lampwork Beads
[Guts] Persistence

Red Lampwork Beads
[Life] Life Energy

Black Lampwork Beads
[Person] Will Power
Combination
Author Hayasaka Yoshino

Hayasaka Yoshino is a stone healer that usually works in Tokyo area, Japan. Yoshino is also famous as a fortune teller and seen over 10,000 people. "Fortune-telling counseling", which finds out the best gemstone for the client, received a high reputation. Representative director of LWE Co., Ltd.
Other Gemstone Recommendation