Ruby In Zoisite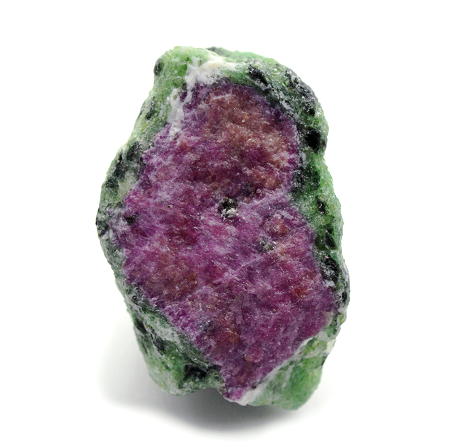 Love and Relationships

[1]

Have a passionate relationship


[2]

Sustain a relationship


[3]

Deepen exchanges positively


[4]

Understand each other


[5]

Advance the relationship one step at a time

Money and Business

[1]

Make dreams come true


[2]

Give the courage to challenge


[3]

Increase work efficiency


[4]

Find a suitable job


[5]

Break through failure

Other Energy

[1]

Modify the trajectory of life


[2]

Keep your mind clean


[3]

Rejuvenate


[4]

Increase your ability to act


[5]

Create a bright future

Ruby in Zoisite is a gemstone with a meaning and properties of strengthening the soul. It would fill energy to the owner's soul. This gemstone is good for increasing self-confidence and being more proactive. Ruby in Zoisite would help you make a bright and positive future. It is also useful if you just simply want some energy.
---
Ruby in Zoisite has a meaning and properties of increasing the power to make things real. The powerful energy in it would support the owner. This gemstone would let you have strong mind that can overcome difficulties and good endurance. Ruby in Zoisite can make your imagination true. Please try using it if you have a dream or a goal to achieve.
---
Ruby in Zoisite is a gemstone that can wake up the owner. It would get rid of thoughts and words such as "somehow" or "maybe." Please try the meanings and the effects of Ruby in Zoisite if you need to fix your life. It would support you to get out from lost situation or lazy life. By making yourself conscious, you would be able to perform 100% of your ability.
---
As its name says, Ruby in Zoisite is a gemstone that has red Ruby and green Zoisite together. Some have more green part and some have more red part. It is highly valued because of its unique mood. If you can find the one with your favorite pattern, it will definitely be the only-one good luck charm for you. It takes several ten million years for Ruby in Zoisite to be formed, so there are no similar ones in the world.
---
Ruby in Zoisite is rare in the market, so you will need to visit several specialty stores. The price won't go lower since there is certain number of fans. It is usually sold in bracelets or necklaces. Please wear in the style you like to wear.
---
Ruby in Zoisite is a great gemstone that has the meanings and the effects of 2 gemstones. It has strong power of Ruby and gentle power of Zoisite together. The energy balance of them is perfect, so it is suitable for both offense and defense. Many people support it because of its great capability. We can say that Ruby in Zoisite is an almighty gemstone.
---
Ruby in Zoisite also has a meaning and properties related to a talisman. Please use it if you feel energy coming from your circumstance. It would block bad energy by keeping your mind strong. The power of this gemstone is for making yourself stronger than protecting weak ones. Ruby in Zoisite would give you the power you need to live.
Chakra Chart of Ruby In Zoisite
9th Heaven Chakra
[God]

8th Air Chakra
[Cloud]

7th Crown Chakra
[Soul]

6th Third Eye Chakra
[Wisdom]

5th Throat Chakra
[Voice]

Ruby In Zoisite
[Love] Tolerance

3rd Solar Plexus Chakra
[Light]

2nd Sacral Chakra
[Guts]

Ruby In Zoisite
[Life] Life Energy

0th Earth Chakra
[Person]
Combination

+ Azurite
Find the correct answer of things
Author Hayasaka Yoshino

Hayasaka Yoshino is a stone healer that usually works in Tokyo area, Japan. Yoshino is also famous as a fortune teller and seen over 10,000 people. "Fortune-telling counseling", which finds out the best gemstone for the client, received a high reputation. Representative director of LWE Co., Ltd.
Other Gemstone Recommendation