Guano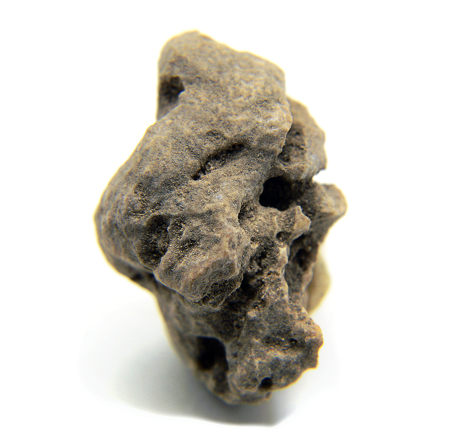 Guano has meaning and properties of making your heart calm. This gemstone can ease negative feelings and thoughts. It would prevent your mind to contain too much bad things. You could get a hint to improve stressful situations.
---
Guano has meaning and properties of healing loneliness. This gemstone can relieve distrustful feeling or fear against people. It would gradually open up your closed heart. It can also give you a chance to encounter your true fellows.
---
Guano has meaning and properties of destroying stereotypes. This gemstone can help you reorganize things smoothly. You would be able to have a support to change impossible into possible. It also has the power to make you have self-confidence on your own ideas.
---
Guano is a kind of mineral called Apatite. It is a mineral formed of calcium (Ca) and phosphorus (P). Guano is categorized in Phosphate minerals. It is produced in a clump.
---
Guano is formed when excrement or corpses of animals are piled up. It is mainly formed from excrement of seabirds or bats. It takes about thousands to tens of thousands of years for Guano to be formed. It sounds a little dirty, but it has a special power. The name Guano came from the word Huano which means feces.
---
Guano is often used for industrial use. It has been widely used as ores to get phosphorus (P). It is used for ingredients of fertilizer or matches. Guano is mainly produced in Peru, Chile, Oceanian Islands, Ecuador, and Japan.
---
Guano is famous as fertilizer. If you look up Guano on the Internet, you would find a lot of Guano for fertilizers. There are only few ores in the market, so it will be difficult to find one. It is a collector's item that only mineral fans buy. Please visit gemstone shops that are good at rare gemstones if you need one. It is not expensive, so you can buy it without hesitation.
---
Guano has meaning and properties of enhancing its owner's expressive skills. This gemstone can help you embody your best idea. You would receive the energy to create something out of nothing. It can also give you a chance to get out of a slump.
---
Guano has meaning and properties of making your goals for the future clear. This gemstone will be useful to fix your unsteadiness. It would let you do your best on something you need to do now. You can have support to make your dreams come true.
Chakra Chart of Guano
9th Heaven Chakra
[God]

Gray Guano
[Cloud] Application

7th Crown Chakra
[Soul]

6th Third Eye Chakra
[Wisdom]

5th Throat Chakra
[Voice]

4th Heart Chakra
[Love]

3rd Solar Plexus Chakra
[Light]

Brown Guano
[Guts] execution power

1st Root Chakra
[Life]

0th Earth Chakra
[Person]
Author Hayasaka Yoshino

Hayasaka Yoshino is a stone healer that usually works in Tokyo area, Japan. Yoshino is also famous as a fortune teller and seen over 10,000 people. "Fortune-telling counseling", which finds out the best gemstone for the client, received a high reputation. Representative director of LWE Co., Ltd.
Other Gemstone Recommendation